Journal & Publishing House & Charitable Foundation
VSESVIT – Ukrainian Journal of World Literature
VSESVIT (which means in Ukrainian 'All the World' or 'Universe') is the only Ukrainian periodical that publishes exclusive translations of world classics and contemporary works of literature, covers different aspects of cultural, artistic, social, and political life in all parts of the world.
Read also: "Memory's Wristwatch: VSESVIT as an observer of the contemporary literary world", "Les traductions les plus importantes parues sous forme de livre dans la maison d'edition «Vsesvit»"
VSESVIT monthly is the oldest and the most recognized Ukrainian literary journal founded in 1925 by the prominent Ukrainian writers – Vasyl Ellan-Blakytnyi, Mykola Khvyliovyi and Olexander Dovzhenko. More than 500 novels, 1000 poetry collections, short stories, and plays, hundreds of essays, reviews, interviews with prominent writers from more than a hundred countries were translated from more than 84 different languages and published in VSESVIT during the past 80 years of its existence.
VSESVIT is known for featuring One Hundred Years of Solitude by Gabriel Garcia-Marques, The Godfather and The Last Don by Mario Puzo, or brilliant Ukrainian translations of Sir William Golding, George Orwell, as well as oeuvres of Kafka, Zweig, Bekket, Faulkner, Joyce, Hemingway, and bestsellers of Christie, King, Vidal, Haley, along with works of other writers. Thanks to the titanic endeavors of our staff, Vsesvit was the first to introduce these writers to the Ukrainian public (as well as former Soviet public in general) and to publish Ukrainian translations. For a long time and for a number of generations VSESVIT was a kind of opening and served as a regular link to the "outer world", a break through the iron curtain as it were. Vsesvit also gave rise to a school of Ukrainian translators and scholars known in our country and abroad.
Ars Translationis, a prestigious literary prize to commemorate famous Ukrainian translator Mykola Lukash, is awarded by Vsesvit journal since 1995.
Paying the tributes to our glorious past we look into the future, trying to widen the horizons, attract new audiences, and breed a new generation of specialists capable not only to cope with current situation in publishing business but to breath new life into the VSESVIT project. We find it important to communicate with the young generation of readers and professionals from different backgrounds in Ukraine and abroad, students and scholars, members of the Ukrainian Diaspora.
We hope that new means of communication such as Internet can bring together ideas and knowledge, revitalize the tradition of creative translation that Vsesvit has been always famous for.
Our plans for the near future include not only further work on publishing translations of world classics and contemporary writers but also publishing a bibliographical index of all our publications from January 1925 to December 2000. You can order "VSESVIT in the 20th century" (in Ukrainian) now for only UAH 60 (for Ukraine and countries of the CIS), and for only $100.00 for persons and organizations in other countries, including shipping and handling. Along with the book we also plan to release its CD version and a collection of CDs with the best Vsesvit publications.
VSESVIT Publishing House
VSESVIT Publishing House works within the framework of the overall Vsesvit project and publishes books in humanities featuring authors such as Kafka, Toffler, Hume, Webber, Tocqueville, Bloch, Fraser, Walicki etc.
We are looking for new ideas and new contacts. We welcome new readers. Our publishing house looks forward to collaborating with new authors and translators on the new projects. We would like to invite sponsors and patrons interested in supporting Ukrainian translations of world classics and contemporary literature.
Please contact us at:
VSESVIT
52, Olesia Honchara St., off.7
Kyiv, 01054, Ukraine.
E-mails:
vsesvit.vsesvit@gmail.com (Yurii Mykytenko)
vsesvit.journal@gmail.com (Dmytro Drozdovskyi)
WEB: www.vsesvit-journal.com
Tel./fax.: +38 044 537 22 05
Editor-in-Chief and President: Yurii Mykytenko;
Managing Editor-in-Chief: Dmytro Drozdovskyi.
Subscription index for Ukraine – 74089
Charitable Foundation for the support and development of creative translation in Ukraine
(Kyiv, UKRAINE)
Charitable Foundation for the Support and Development of Creative Translation in Ukraine was founded in 1999. Its main objectives are:
Promotion and development of scholarly research, education and culture in Ukraine;
Substantive and financial assistance to Ukrainian book publishing; fostering renaissance of national culture through publishing of Ukrainian translations of world classics and works of contemporary writers from around the world;
Substantive assistance in publishing VSESVIT Journal – Ukrainian Review of World Literature, support and collaboration with other NGOs and media that work in the domain of creative translation;
Supporting translators, editors, scholars, and critics interested in theoretical issues of creative translation.
The Foundation carries out its charitable programs through financial and other (e.g. organizational, expertise, consulting) activities and assistance, and provides financial support to certain translation programs carried out by legal entities and private authors.
As stated in its Program, the Foundation provides financial support to the projects that help to promote its main objectives. The Foundation also supports and promotes publishing of translations of Ukrainian works into foreign languages, along with works about Ukraine and its culture, in Ukraine and abroad.
A number of translation and publication projects were carried out during the years 1999-2003 in close collaboration with VSESVIT Publishing House. Many of them were supported by International Renaissance Foundation (Soros Foundation-Ukraine). Among others, we published Ukrainian translations of the books of Kafka, Toffler, Hume, Webber, Tocqueville, Bloch, Fraser, Walicki, Shlipchenko etc.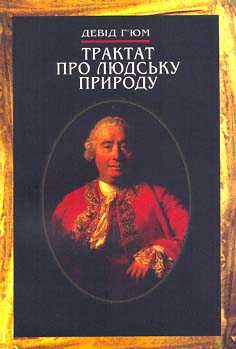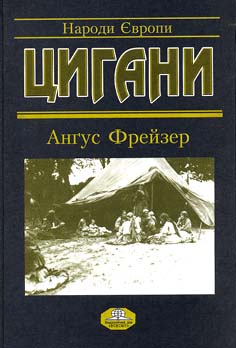 We work in close collaboration with VSESVIT literary review, VSESVIT Publishing House, and East-European Development Institute.
Please contact us at:
VSESVIT, 6-a Zolotovoritska St, 0ff. 9, Kyiv, 01030, UKRAINE.
Tel./fax: (38044) 235-63-41
E-mail: vsesvit.vsesvit@gmail.com; vsesvit.journal@gmail.com;